Brad Bickford on How to Live Happier and Healthier
On Monday, December 9, 2019, the Encore Learning Presents series brought us Brad Bickford's Live Happier and Healthier in the New Year. Brad's presentation was interactive, informative, and entertaining. He provided a wealth of information. Several attendees commented that they would change their habits based on the information Brad presented. We've posted his slideshow online at the request of audience members.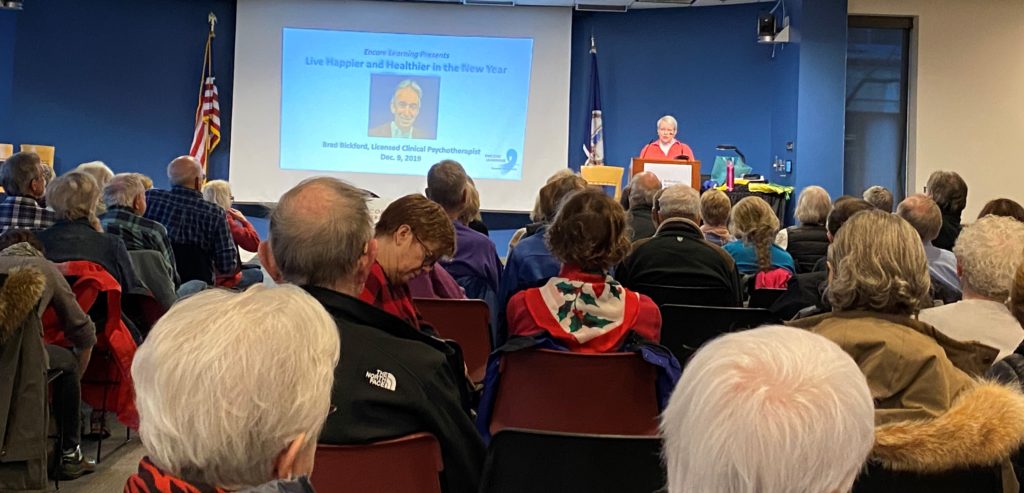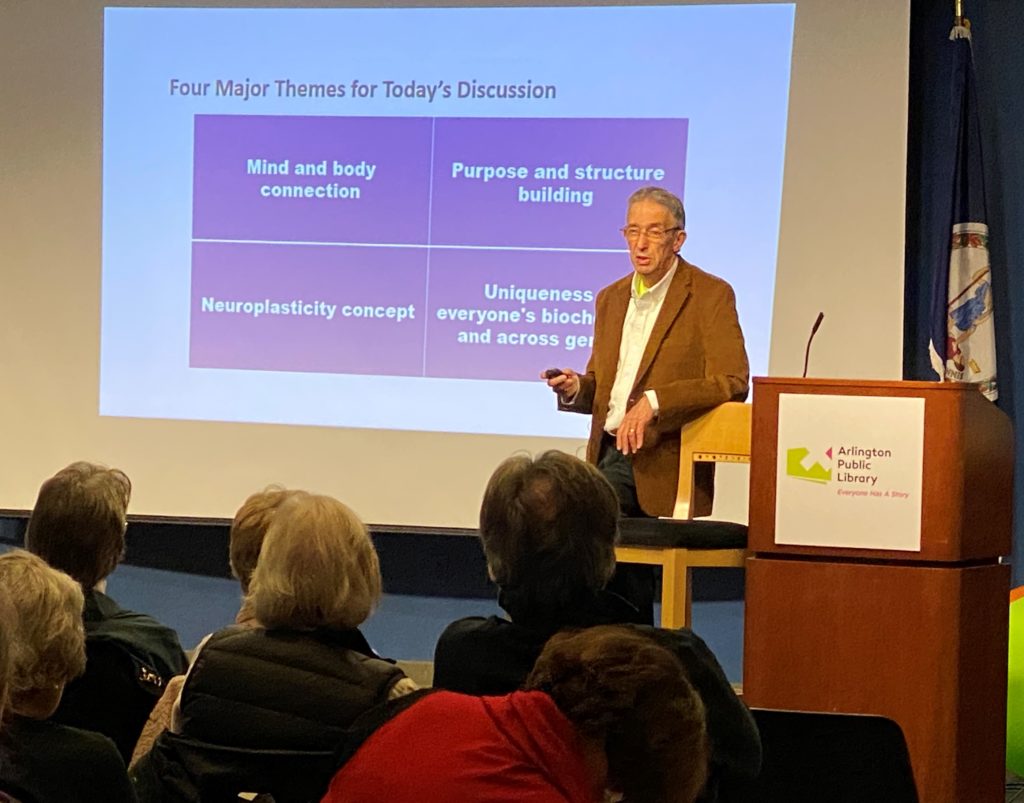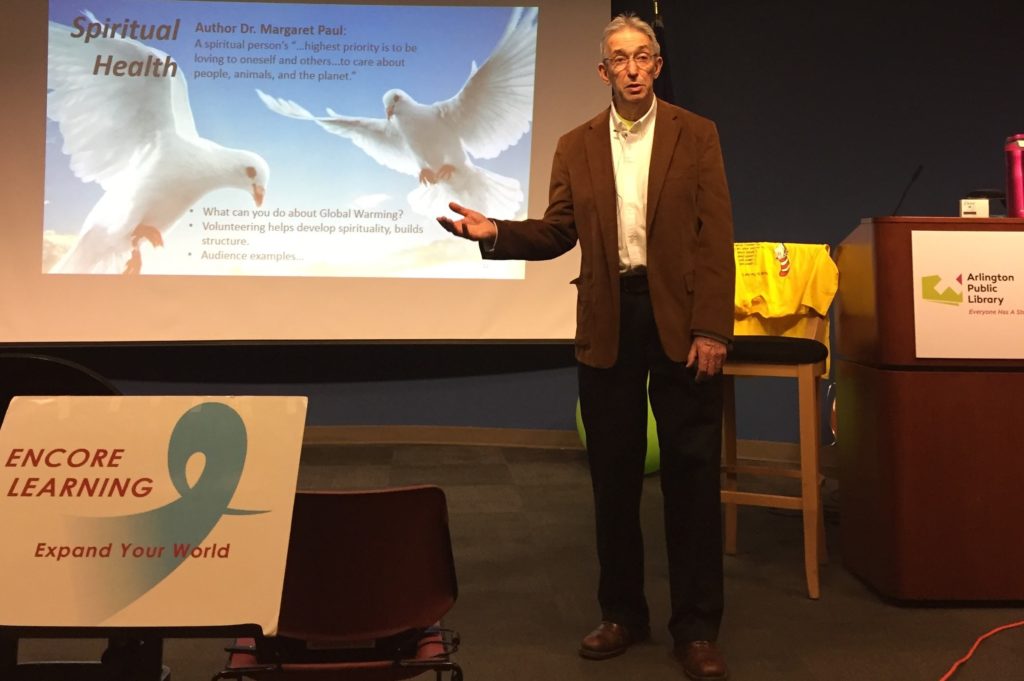 The Encore Learning Presents series is co-sponsored by Arlington Public Library. We hope you can join us at future events.