Community Advisory Council Profile: Theo Stamos
Our Community Advisory Council, established in 2006, serves as a sounding board and network of support for Encore Learning's Board of Directors. The Council, comprised of community leaders and representatives from our affiliates, meets once or twice a year with the Board and staff to review acquisition of classroom and office space, membership levels and diversity, recruitment of instructors, and additional affiliations. The broad, deep and diverse experience they bring to the discussion is invaluable.
We continue our series on current Council members with this interview of Theo Stamos, Commonwealth's Attorney for Arlington County and the City of Falls Church. She has served on Encore Learning's Community Advisory Council since 2012 and also as a repeat guest lecturer for Encore Learning's Crime and Punishment course. We caught up with her recently.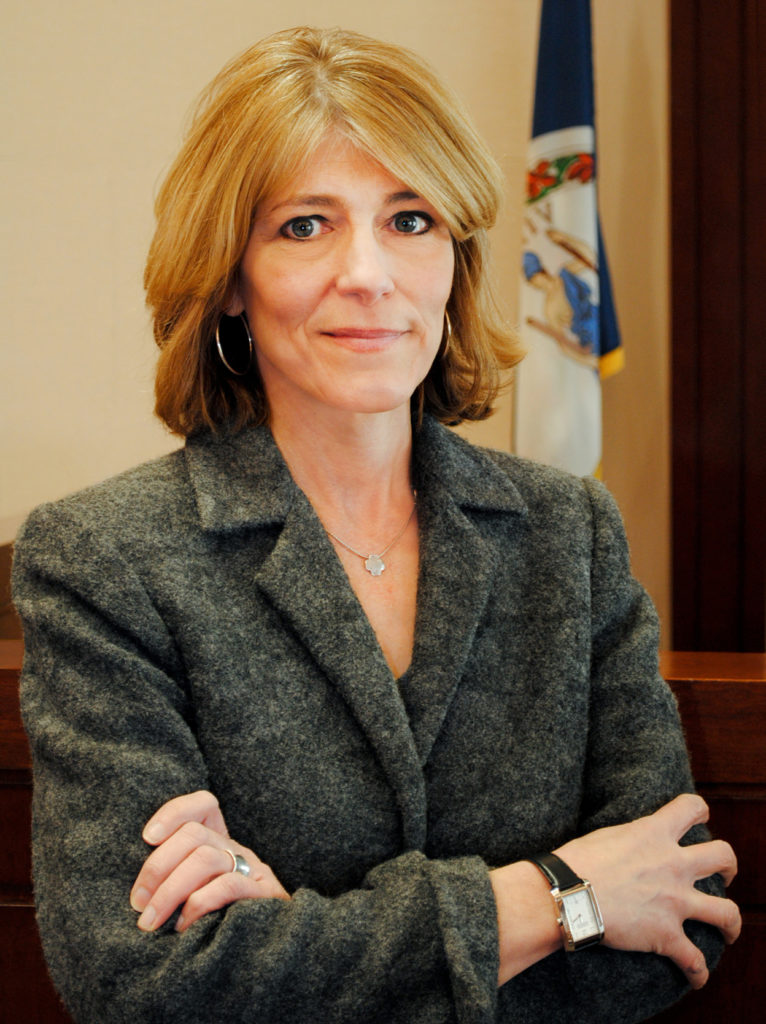 After receiving your BA from Northern Illinois University (double major, political science and journalism), your first post-college job was in journalism, working for a wire service in Chicago. Soon after, you moved to the DC area to work in the U.S. Senate as press aide to Senator Alan J. Dixon in January 31, 1981. Then it was back to the fourth estate. Tell us what came next.
After one year on the Hill, I returned to journalism as writer and editor at the Bureau of National Affairs (BNA) covering public employee unions. Next I joined McGraw-Hill Publishing where I covered the international coal trade for a weekly trade publication. After two years at McGraw-Hill, I joined the Washington Times as a staff reporter, first covering business then covering the US Supreme Court as a law reporter. I attended night school at American University's Washington College of Law while working full time.
Wow, that is quite a feat, getting your JD while working full time as a reporter for a major city newspaper. What came next?
In 1987, I called an old friend who was then a prosecutor in Arlington, learned about a recent job opening, met with then Commonwealth's Attorney Helen Fahey and started in the office June 1, 1987.
According to the official court site, the Commonwealth's Attorney is a constitutional officer elected to a four-year term. You were elected in 2011 upon Dick Trodden's retirement and joined our council soon after. (Dick Trodden served on our Community Advisory Council from its inception in 2006 through his retirement.) Then you were re-elected in 2015 for a another four-year term. Your office is responsible for prosecuting crimes committed in Arlington County, the City of Falls Church and all felonies and misdemeanors committed at Ronald Reagan Washington National Airport. We thank you for your many years of service to our community and to Encore Learning.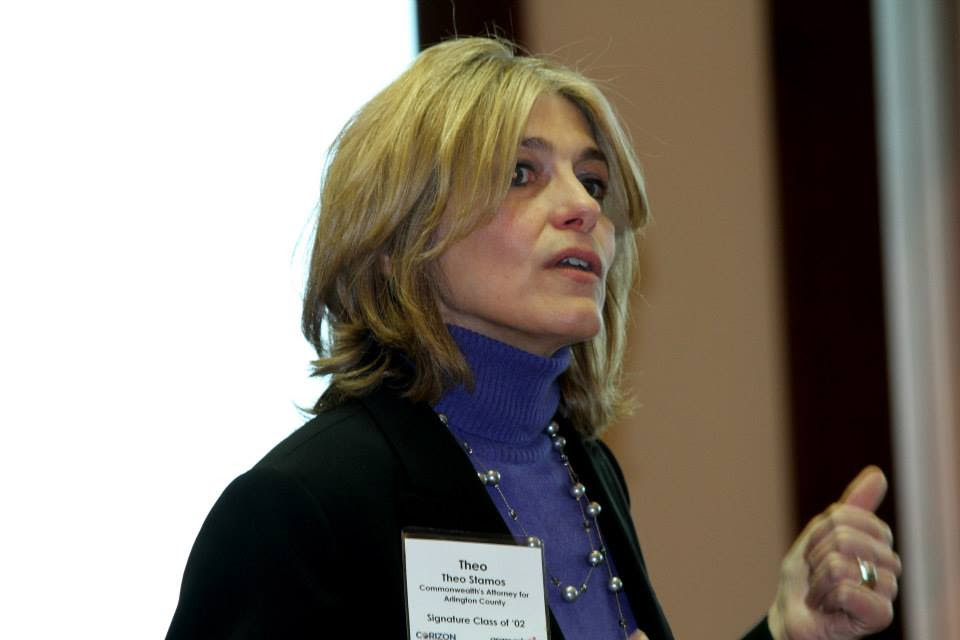 When did you hear about Encore Learning?
My first encounter was through my friend Marjorie Varner. Our children attended Arlington Traditional School together. I then started making regular appearances at the request of Gail Arnall to talk about the criminal justice system in Arlington. I hope my 30-years of experience on the front lines of the criminal justice system provide a small window into the way the justice system in Arlington and Falls Church really operates. My experience and background on issues such as criminal justice reform, mandatory minimum sentences, crime and punishment are important topics to so many members of this community. I am tremendously impressed with Encore Learning's presence in the community. To be able to offer our residents a way to learn and study such a wide and vast array of topics and issues is impressive. The quality of the dialogue, questions, and conversations taking place in those classrooms is remarkable. It's a real community asset.
So, what do you do when you aren't in court?
If you can believe it, I love detective novels and other crime fiction. I also love reading biographies. I love to wander through thrift shops and antique stores. In my other life I would be operating a home furnishings store like Random Harvest or Urban Farmhouse – after so many years of dealing with such heartbreaking and difficult cases involving crime victims making someone's home a pleasant and comfortable sanctuary really appeals to me.