Does Mindfulness Improve Well-being? Try our Club and See for Yourself!
Encore Learning's Mindfulness Club meets weekly throughout the year to discuss mindfulness as a health and wellness practice. The group opens each week with a period of general discussion and sharing, followed by about 20 minutes of guided meditation, and ending with a recorded program from an expert source. While each weekly gathering is about 90 minutes long, participants may arrive any time during the general discussion and leave after the meditation period as their schedule dictates.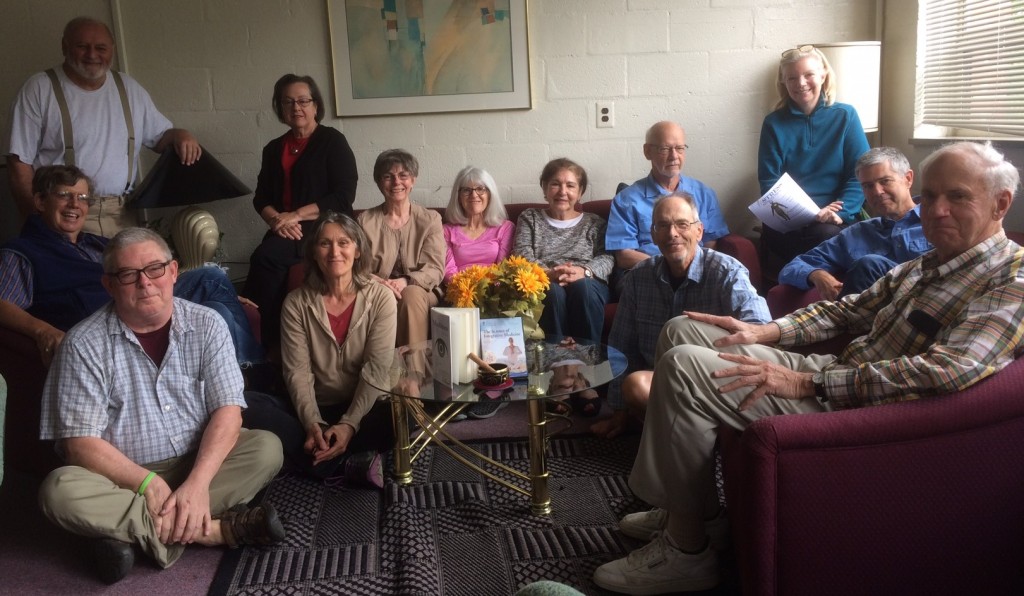 The Mindfulness Club at a June 2017 gathering – Photo Courtesy Dwight Rogers
Mindfulness practice has roots in Buddhist meditation and outlook, and has been adapted for Westerners of all or no religious persuasion who are interested in developing the clarity and emotional balance which is helpful in maintaining general good health. Mindfulness is taught in hundreds of medical and nursing schools in the United States, typically as Mindfulness Based Stress Reduction (MBSR), and is regarded in the medical profession as a practice complementary to more traditional medicine. The Mindfulness Club's weekly gathering explores various aspects of the practice as a way to promote physical and emotional health.
Our weekly participation is usually 15 to 20, and all Encore Learning members are welcome to join us to see what we are up to. Please contact the Encore Office for information on the meeting time and location.
Submitted by Dwight Rodgers, Club Coordinator
Encore Learning clubs are open to all current members. If you are not a member, join Encore Learning! If you are a member, send a request with your name and the club name to info@encorelearning.net.