Film Fan? Join our Cinema Club!
Once a month, Encore Learning film fans get together for an afternoon movie outing to one of the Arlington theaters. The group goes to a nearby restaurant afterward to talk about the movie and continue to socialize. Some of the movies we've seen this year are Hidden Figures, The Zookeeper's Wife, United Kingdom and Wonder Woman, all enjoyable and with the added opportunity to meet new friends. New members are welcome, just send a request to info@encorelearning.net.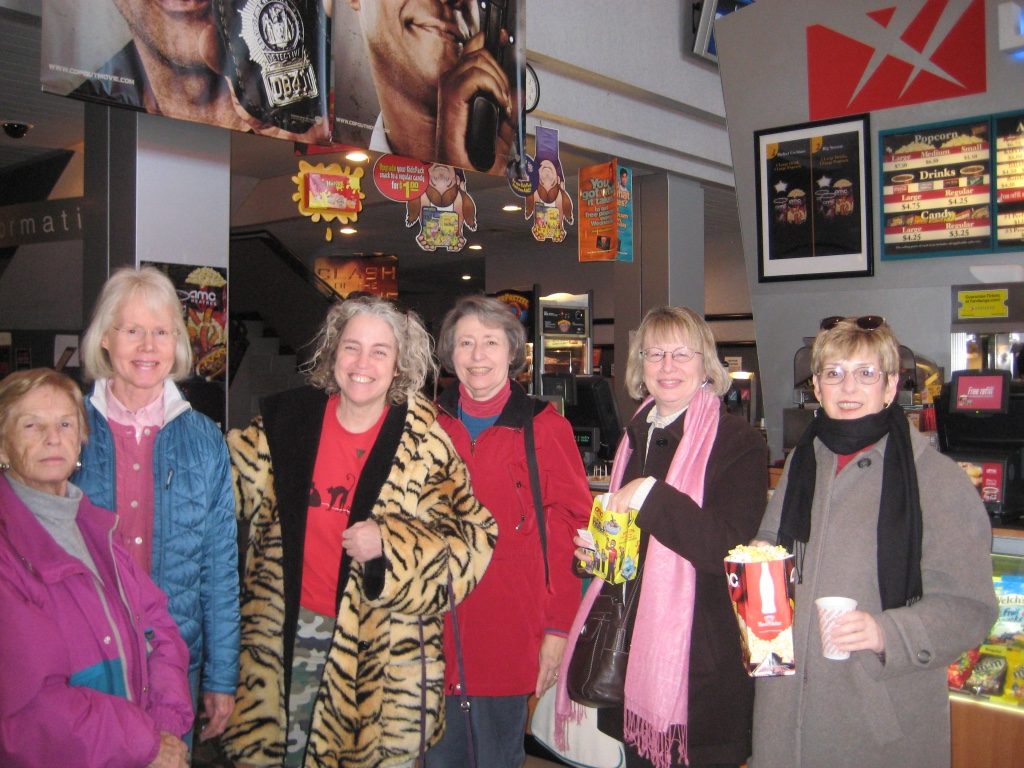 — Submitted by Leanne Peters, Club Co-coordinator. Photo courtesy Leanne Peters.
Encore Learning clubs are open to all current members. If you are not a member, join Encore Learning! If you are a member, send a request with your name and the club name to info@encorelearning.net.