Instructor Profile: David Rehr
He remembers back in 1986, "I told my mother I was going to be the Chief House lobbyist for the National Federation of Independent Businesses. She asked me, 'Have you thought about law school? At least I could tell the neighbors what you do.'"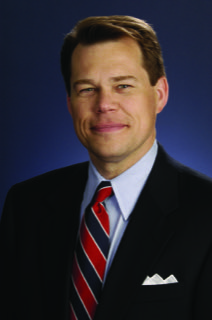 Law school had been a possibility when David went to St. John's University in Minnesota in 1977. His mother worked for an attorney who had graduated from the university in the 1930s. David earned a B.S. in Business Administration in 1981, but his volunteer work with Vin Weber's successful congressional campaign sent him to Washington. There David worked with the House Small Business Committee where he was introduced to lobbying. His next job took him from being lobbied in the House to lobbying the House and the dismay of his mother.
Of course, David saw lobbying differently. He said, "The Federation worked for small business people. It was created to protect and advance their ability to succeed."
It was also the start of a career in lobbying. "Each job taught me something different about the lobbying tool," he said. "I learned the importance of numbers working with independent businesses. There were thousands of members in every congressional district."
This semester, David is teaching a class on lobbying for Encore Learning. He prefers the term "advocacy," knowing that the word "lobbying" sometimes prompts a negative reaction.
His next lobbying job in 1992 was with the National Beer Wholesalers Association who had only about 15 to 20 members in every congressional district. "They were a smaller group, but they were involved in politics and campaigns," he said. "They knew the importance of personal connections."
In 2005, he became President and CEO of the National Association of Broadcasters, the same year Congress declared that analog television would be replaced by digital television in 2009. David wrote a book, From Analog to Digital Television about the experience.
He wrote, "This is a story about the largest marketing campaign in the history of television. It did not focus on a product or service. It did not focus on a company or industry. Instead it was a campaign to educate all Americans about the transition from analog television to digital television."
That campaign had many parts. For example, two TV-shaped "DTV Trekker" vehicles travelled across the country visiting fairs, parades, museums and malls. A speaker's bureau of local broadcasters took the digital message to organizations, schools and worship houses.
David's wife, Ashley, emailed parents of children attending local public schools about the transition. This inspired a "DTV email chain" starting with an email to the association's 270,000 email addresses asking recipients to forward that email to five to ten of their friends. When David received an email from a friend not in the broadcast business, he knew the chain was working.
It was lobbying that brought David and Ashley together. Ashley had been working for Rep. Cass Ballenger. David went to lobby the congressman for small business. Ballenger wasn't there, but Ashley was. David remembered, "When I met Ashley, I knew I had to marry her." So, he lobbied her. "I got friends to take her out to lunch and tell her how nice I was."
That campaign worked and they did marry, but lobbying almost got David in trouble with Ashley. David was at a photo shoot with Fortune magazine. Ashley was going to a doctor's appointment before the birth of their first child. The photo shoot ran three hours and when it ended, David realized he had 19 missed calls. He rushed to the hospital only to find that Ashley was waiting for him at home. Everything went well and they went on to have four children.
Meanwhile, David's career took another turn – this time to teaching. He had stayed in school during his career, earning a Master's and a Ph.D. in Economics from George Mason University. In 2010, he became an Adjunct Professor in George Washington University's Graduate School of Political Management teaching advocacy, leadership and enterprise management. In 2014, he became Program Director of their new Master's program, Advocacy in the Global Environment.
In 2016, he moved to George Mason University where he was the Senior Associate Dean and Professor at the Antonin Scalia Law School. In the fall of 2018, he became a Professor of Public Policy at GMU's Schar School where he teaches advocacy and lobbying. In January of this year, David launched the Center for Business Civic Engagement (cbce.gmu.edu) to foster transparency, accountability, stewardship, and civility. David believes performance metrics used in business should help drive government performance at all level of government.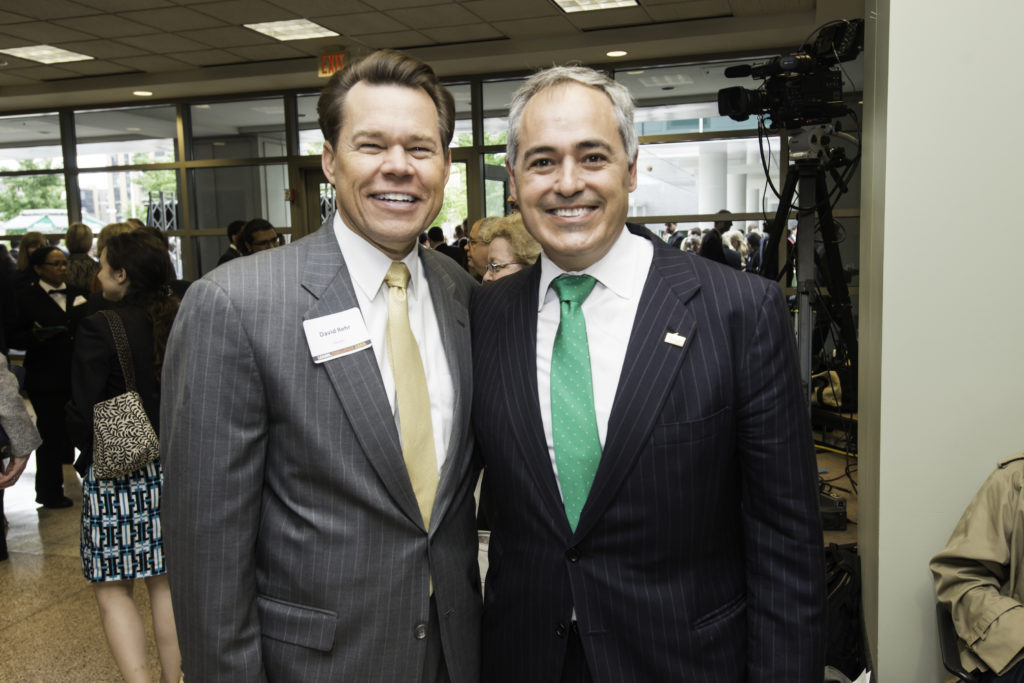 At GMU, he was introduced to Encore Learning when he met Marjorie Varner, Encore Learning's Executive Director, at a GMU Arlington Campus meeting. She encouraged him to teach an Encore Learning class.
This semester David is teaching both his youngest and oldest students: Mason undergraduates and Encore Learning members. His course "Lobbying Congress: Drain or Expand "The Swamp"? sold out quickly on the first day of our course registration.
Who does he anticipate will take his class? "I expect people who want to know how to make themselves heard as one person or as part of a coalition," he said. "Also, someone might want to ask, 'How can you defend what you do?' We could have a dialog." And he can thank his mother for preparing him for that.
— written by member Laura Paul