Instructor Profile: Natasha Lord
Natasha Lord always knew she'd be an educator. Her grandfather was a scholar and her mother taught. She recalls, "One of my earliest memories is lining up all my dolls for class."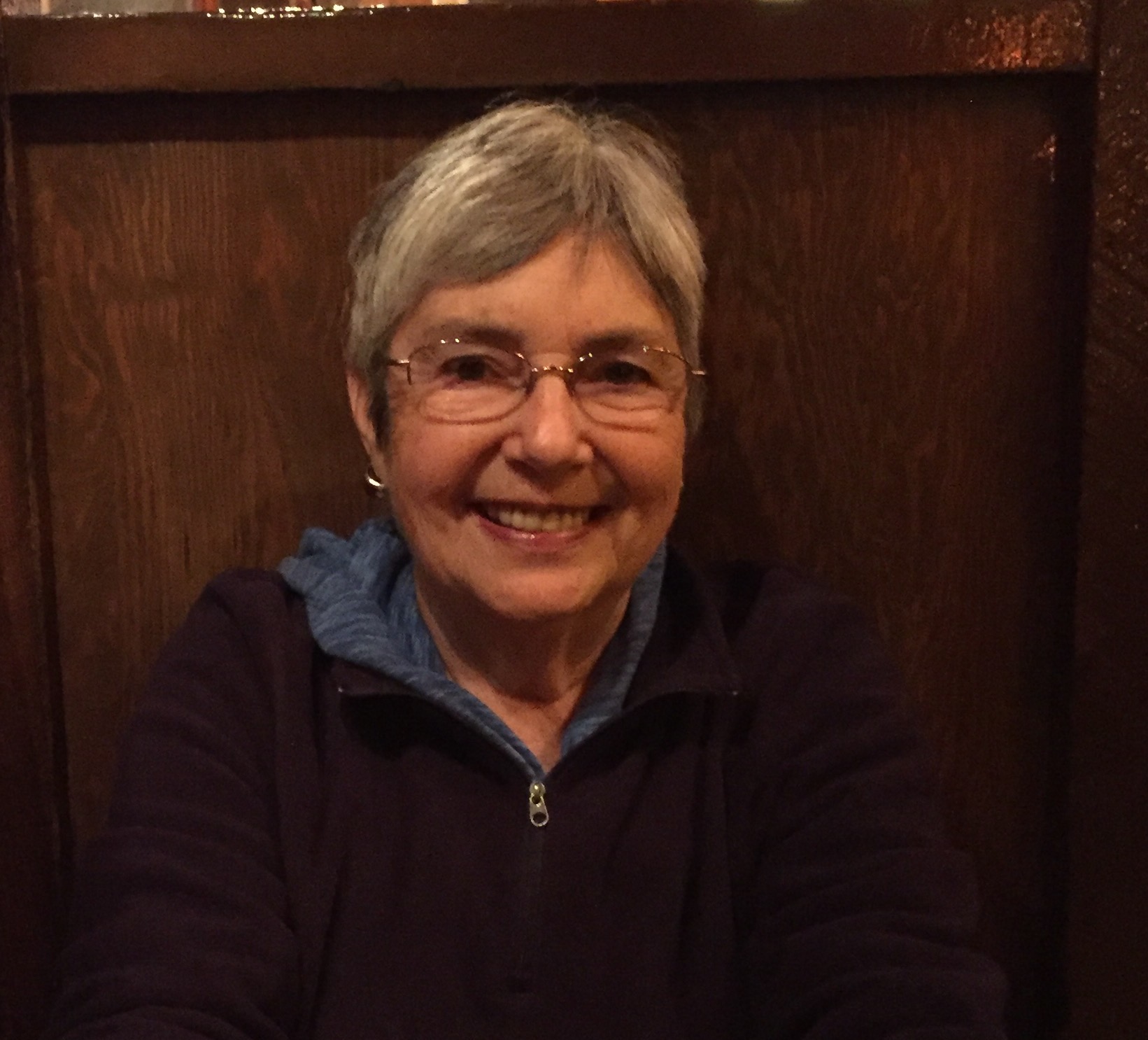 Natasha has had a career in teaching and counseling and this semester, she is teaching her second Encore Learning class, Chekhov's Short Stories. Her first was Russian Literature.
Natalia Kamendrowsky Lord is the daughter of Russian immigrants, Displaced Persons who came to the United States in 1946. "I grew up bilingual, bi-cultural and definitely anti-Communist," she said. Her mother lost her mother when she was six and was separated from her father when he was arrested as part of Stalin's purges of the intelligentsia. She was raised by her aunt.
Natasha's parents had met during the war while her mother was in a German work camp near Danzig. Before the war, her father had sung with the Don Cossack Choir led by Serge Jaroff, an acapella group that performed Russian choral music throughout the world. In 1946 a choir member sent him an invitation to re- join the choir, making it possible for her parents to immigrate to the U.S. In New York the choir practiced at the Russian Orthodox Church of Christ the Savior in Harlem, a cultural hub for Russian emigres at the time. When a community member offered a room to let, Natasha's parents took it, eventually moving to a seven-room apartment where initially they let rooms to others.
When Natasha's father died, she and her mother moved to the Bronx where her mother taught Russian at Fordham University. Her mother also worked at Radio Liberty which with Radio Free Europe broadcast to countries like the Soviet Union where a free press was banned. When her mother got a job with Voice of America, she moved to Washington, DC.
Natasha stayed in New York where she earned her bachelor's and Master's in Russian Linguistics and Literature at Fordham. Then she worked for the Tolstoy Foundation founded by Leo Tolstoy's daughter Alexandra to help Russian refugees. She taught English and was assistant to the Foundation's secretary, Prince Teymuraz Konstantinovich Bagration Muchransky.
Her next job, with the Foreign Service Institute of the State Department, meant following her mother to Washington and another change in her life. "The day I moved in, I met my next-door neighbor Charlie who became my husband," she remembered.
For seven years, she taught Russian at Howard University and team taught a course on the Russian – African – American Connection with Allison Blakely, author of Russia and the Negro.
"Educated African-Americans were recruited and warmly welcomed by the Soviet Union in the 20s and early 30s for their technical skills and propaganda value, to illustrate that unlike the U.S., the U.S.S.R had no racism," she said. "Some of these individuals remained. Other prominent African Americans, such as Langston Hughes, Paul Robeson and the poet Claude McKay visited the Soviet Union and wrote about their experiences."
In the Foreign Service Institute, she at first taught Russian and then counseled foreign language students as a counselor in the Learning Consultation Service. "Foreign Service Officers face many challenges in needing to learn a foreign language to a high level in a short period of time and pass a high stakes language test. Discussing their learning styles and strategies can help reduce stress," she said.
At home, Natasha and her husband settled in the Barcroft area with their two children. After the children were grown and her mother passed away, Natasha and her husband moved to an apartment in Pentagon City.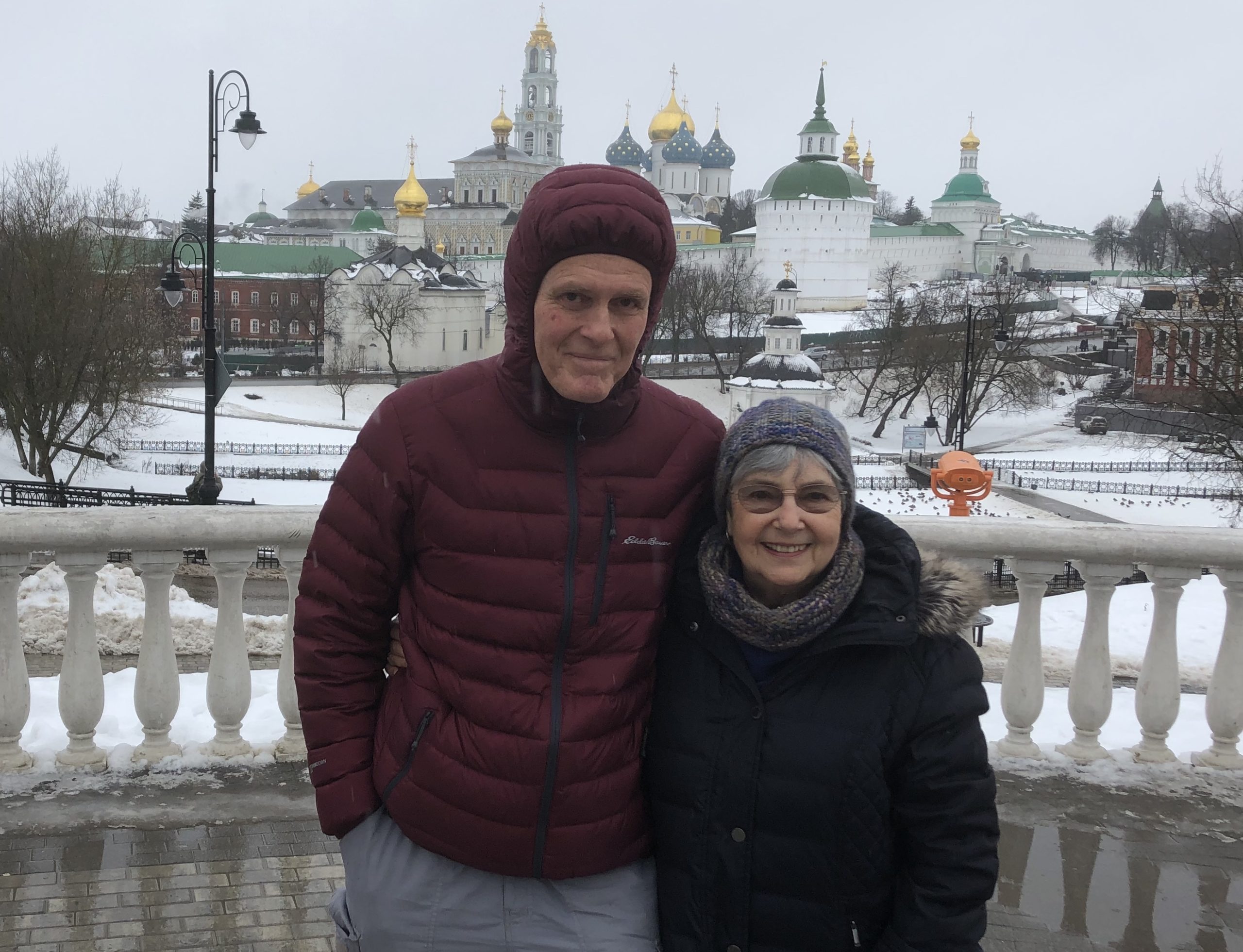 Once Natasha and her husband retired, they chose a part-time home very different from Pentagon City. Maine, where they vacationed, has become their home from May to October. They live in the woods. There is very little traffic. She commented, "You can drive and listen to books on tape, even Dostoevsky." During fall and winter, they are "snow-birds" returning to Arlington where Natasha has started teaching again.
How did she start teaching with Encore Learning? "Jeanne LaBella, who had been my daughter's Girl Scout leader, recruited me," she said. "Encore Learning students had written saying they wanted a Russian Literature class and Encore Learning responded." Natasha hasn't had a chance to take any courses yet but is hoping to take her first class soon.
— written by member Laura Paul