Instructor Profile: Wayne Limberg
Wayne Limberg is a new Encore Learning instructor, but he's not a new teacher. "I always wanted to be a teacher," he said. Wayne might have inherited his love of teaching. His mother taught in South Dakota in one of the last one-room school houses there. When she told the farmer down the road who headed the school board that she needed a new coal shovel, he sent his son to check out the situation. "My mother liked to say that she got the boy, but she never got the shovel," Wayne said. His parents married in 1946 and moved to El Segundo, California, where they raised Wayne, his brother and sister.
El Segundo was a Standard Oil company town, given its name Segundo because if was the second largest Standard Oil refinery on the West Coast; where a whistle blew to mark the end of every work day. His father worked in the aircraft industry, an industry that about doubled the population to 15,000. Wayne graduated from El Segundo High School in 1965, and was named to its Hall of Fame in 1984. He earned his bachelor's in history at Loyola University in Los Angeles.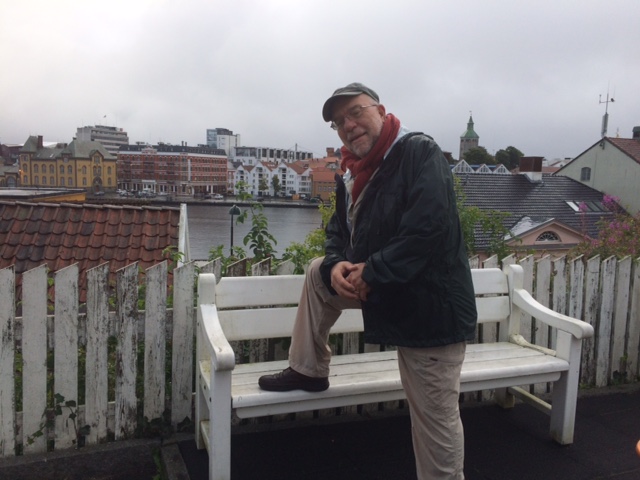 "It was because of the influence of a high school teacher almost 50 years ago, that I decided to specialize in Russian history," he recalled. A fellowship from Georgetown University brought him to Washington, his Ph.D. and his government career.
In 1972, he was teaching part-time and working on his doctorate. A retired Navy officer and professor, knowing Wayne was having no luck finding a teaching position in Russian history, suggested he consider working for the government. The CIA offered him a job, but agreed to wait for him to finish his doctorate. In 1973, he earned his Ph.D. in Russian history and began working for the CIA.
The start of Wayne's government career did not mean the end of his teaching. "Over the years I've done a good deal of teaching," he said. "I averaged a class every other year, including at the University of London."
Wayne began at the CIA, but over the years, he moved from the CIA to the State Department's Bureau of Intelligence and Research, back to the CIA and back to the State Department. The agencies frequently worked together and with other government agencies. Wayne's jobs centered on analysis and the Soviet Union/Russia. He travelled to the Soviet Union/Russia, Europe, the Middle East, Africa, and Tajikistan and spent many a week at NATO headquarters.
Did he see the changes coming to the Soviet Union?
"It was clear Gorbachev was different but by no means did I foresee how fast the USSR would fall," he stated. " One of colleagues In 1987, looking at the Solidarity movement wondered if Poland might pull out of the Warsaw Pact and that it would fall. Wayne recalls saying somewhat sarcastically, "Sure, and then the Berlin Wall will fall."
Wayne welcomed the changes. "Like many, I hoped Russia our optimism faded as the 1990s progressed and Putin came to power," he remembered. "If anything, current day Russia under Putin is harder to read and predict."
Wayne formally retired four years ago, but returned to the State Department part time as a senior editor until May 2018. His wife Susan recently retired after teaching at Georgetown Visitation for 40-plus years. They are long-time empty nesters with a 38-year old daughter and 40-year old son. "In the last five or six years, my wife and I have taken one foreign trip and one domestic trip every year," he said, "We went to Italy in June and are going to Seattle and the North Cascades for a wedding in September."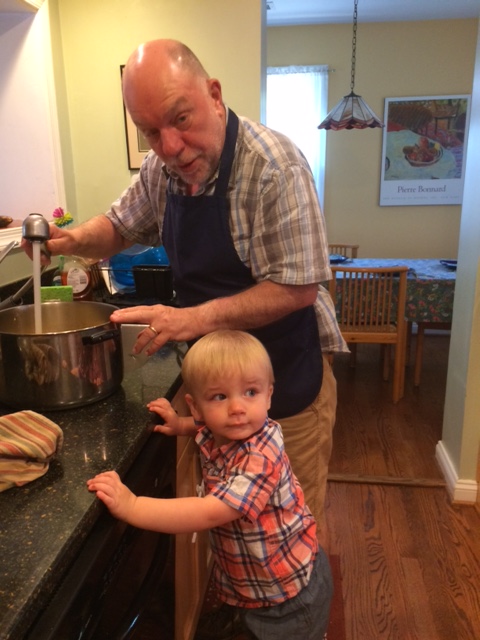 Wayne has also travelled many miles as a hiker. He has hiked the John Muir Trail in the Sierra Nevada Mountains in California. He's a former Supervisor of Trails for member of the Potomac Appalachian Trail Club and continues to help maintain the Appalachian Trail in Shenandoah National Park. Two of his recipes for gorp trail mix have been published in Backpacker magazine, as has one unusual hiking experience.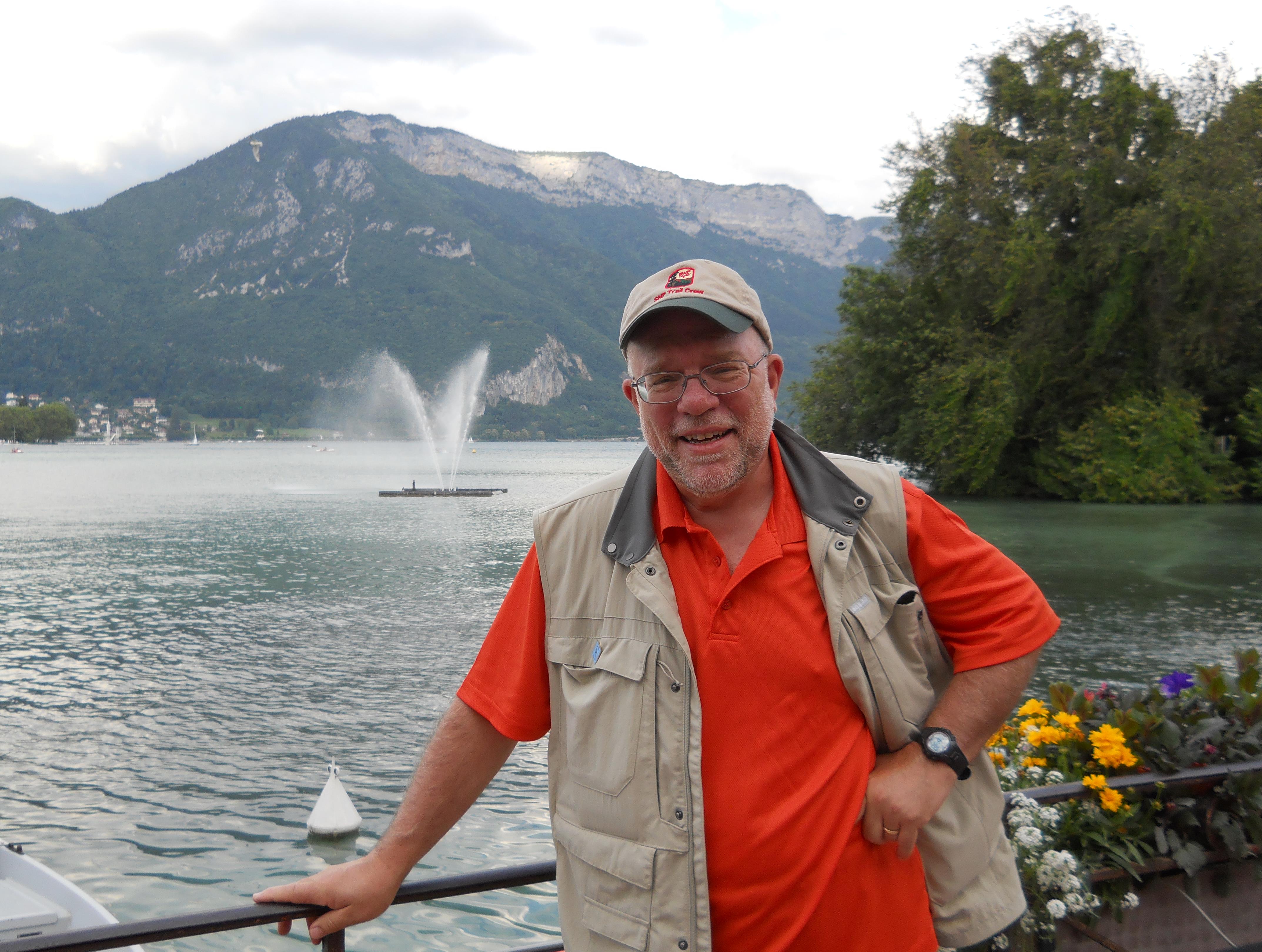 "My wife and daughter told me to celebrate one Father's Day by hiking," he remembered. "It was a beautiful day, but I kept seeing people hiking toward me with funny smiles." He soon found out why when he met the Artful Dodger, a storied nude hiker. "I hiked with him for the next hour, trying to look only into his eyes."
In retirement, Wayne's teaching has continued. Recently, he lectured at a friend's class at Johns Hopkins University extensions. When that friend had to turn down offer to teach an Encore Learning course, he suggested Wayne. This fall, he'll teach his first course for us, Russian Foreign Policy: Rising Threat or Declining Power? He heard about Encore Learning through member Dwight Rogers, a fellow congregation member at Rock Spring Congregational United Church of Christ.
— written by member Laura Paul. Photos courtesy Wayne Limberg.