Our Lecture Series – Dr. Douglas L. Griffin
Encore Learning has a partnership with Arlington Central Library to present a variety of speakers each month. Our joint "Meet the Speaker/Author" series presentations are free, open to the public, and always well attended.


A crowd gathers for Dr. Griffin's presentation.
On May 22, 2017, we hosted Dr. Douglas L. Griffin, whose presentation was titled Reforming Biblical Spirituality: Exploring Ancient Texts with Modern Eyes. Encore Learning Instructor Dwight Rodgers introduced Dr. Griffin, and member Claire McCarthy moderated the Q & A following the presentation.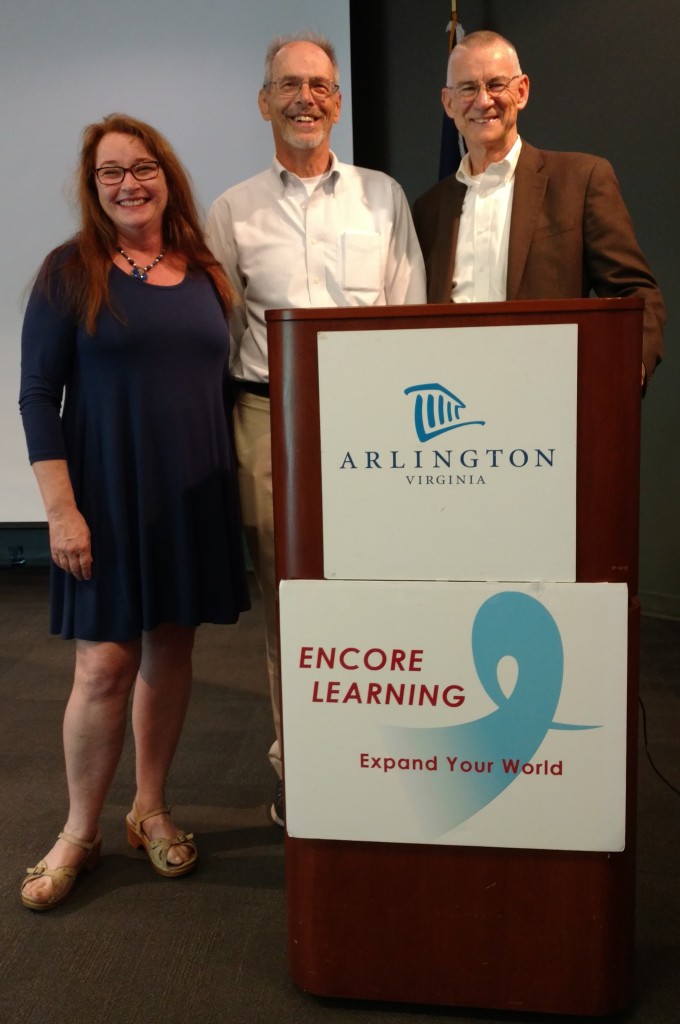 Pictured (from left to right): Claire McCarthy, Dwight Rodgers, Dr. Griffin
Dr. Griffin is a scholar of the Historical Jesus movement, and views the texts of the Jewish and Christian tradition through the eyes of the critical historian as well as Christian practitioner. Dr. Griffin's PhD is in religion and culture from Catholic University, and he is a long-term affiliate of the scholarly Westar Institute. In addition, Dr. Griffin has a firm attachment to Buddhist tradition.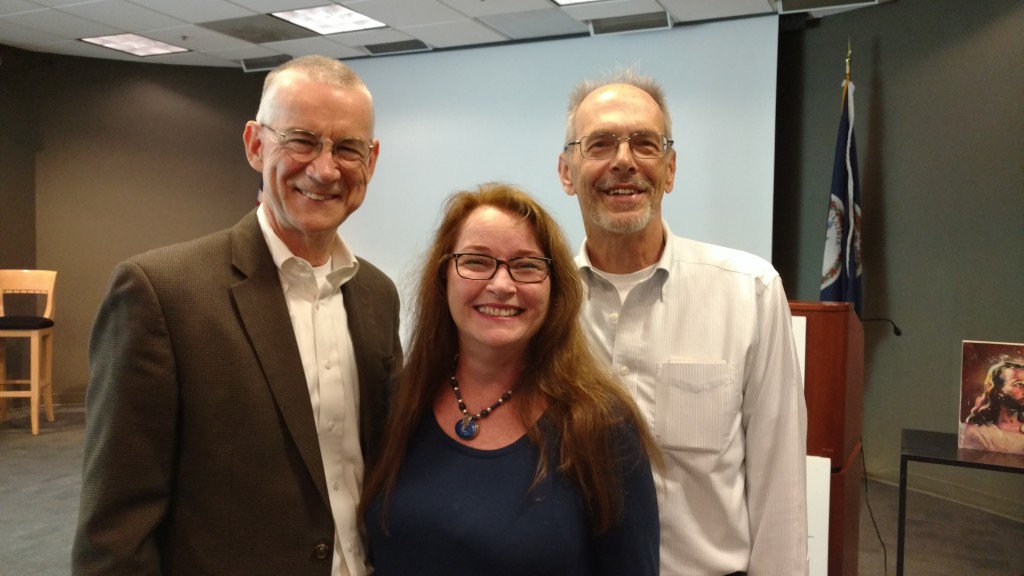 Pictured (left to right): Dr. Griffin, Claire McCarthy, Dwight Rodgers
Dr. Griffin is the author of the provocatively titled If You Find Jesus Bury Him!: Reforming Biblical Spirituality. His book is available from Amazon in Kindle form and from Barnes and Noble in Nook form.
Our current Special Events offerings may always be found online. We hope you can join us at one of our events soon!