Paddle the Potomac with our Kayak Club
The Kayak Club is up and running this season on the Potomac. We have had good weather and been able to get out on the water almost every other week. As those of you who paddle out of Fletcher's know, when you get on the water you are surrounded by trees, and it feels like you are somewhere in the country, rather than in the heart of the nation's capital. Also even if it's hot, there is usually a nice breeze on the water.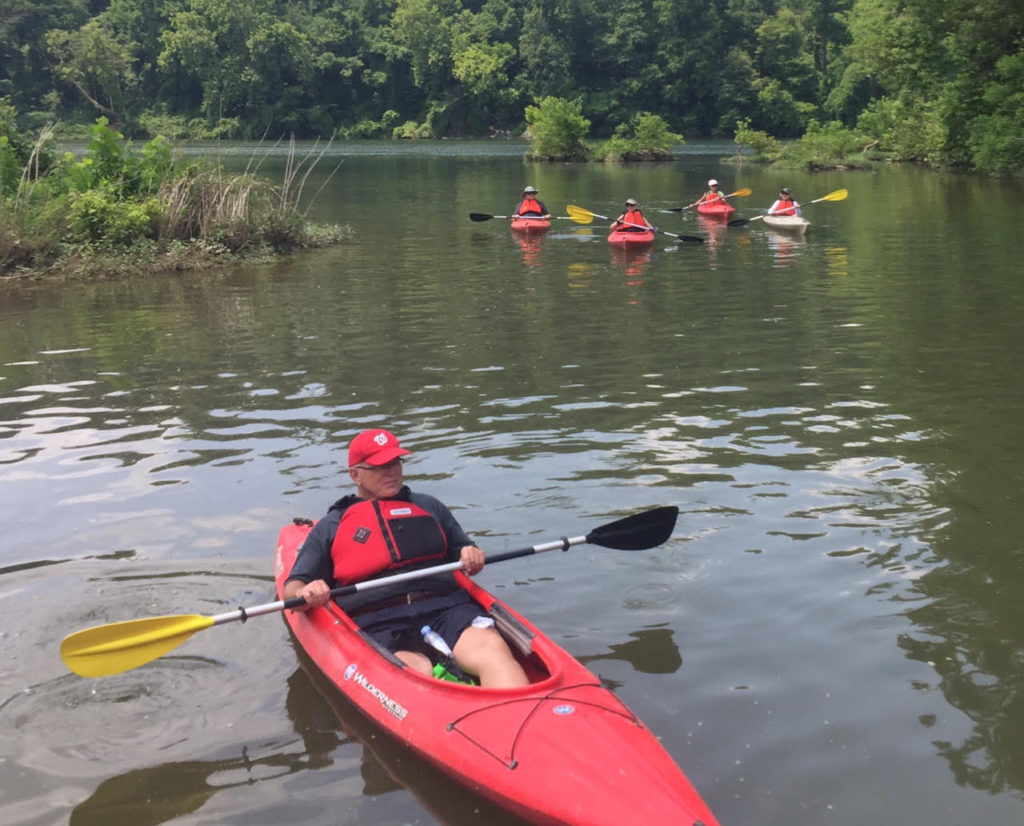 Club Co-Coordinator Wayne Moore (foreground) and other members enjoying the day.
If you haven't tried kayaking before, this is a good opportunity to try it in a safe environment, with a friendly group of paddlers. We go out on the second and fourth Wednesday of the month and hope to see you there.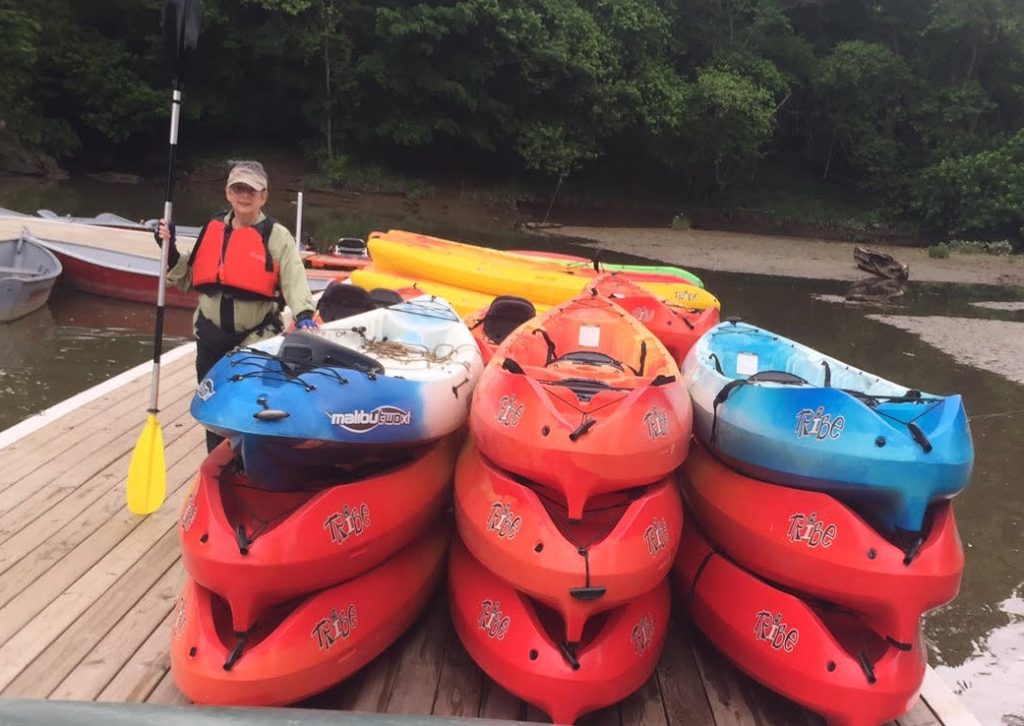 Club Co-Coordinator Janice Yeadon, ready to paddle!
— Submitted by Janice Yeadon. Photos courtesy of Rosemary Schwartzbard.
Encore Learning clubs are open to all current members. If you are not a member, join Encore Learning! If you are a member, send a request with your name and the club name to info@encorelearning.net.