Travel Near and Far with our Travel Club
Travel Club members meet monthly to organize international trips, to hear about trips to all corners of the globe, and recently to add shorter trips to local locations. A popular destination is Staunton, Virginia, home of the American Shakespeare Center and its Blackfriars Playhouse. Staunton is about a two and half hour drive from Arlington.
The groups stayed at the Stonewall Jackson Hotel, which is newly renovated and near the Playhouse. For Encore Learning members who are interested in a visit, the hotel offers a special theater package with a room for two, two tickets to a Playhouse production, parking, and a buffet brunch for two.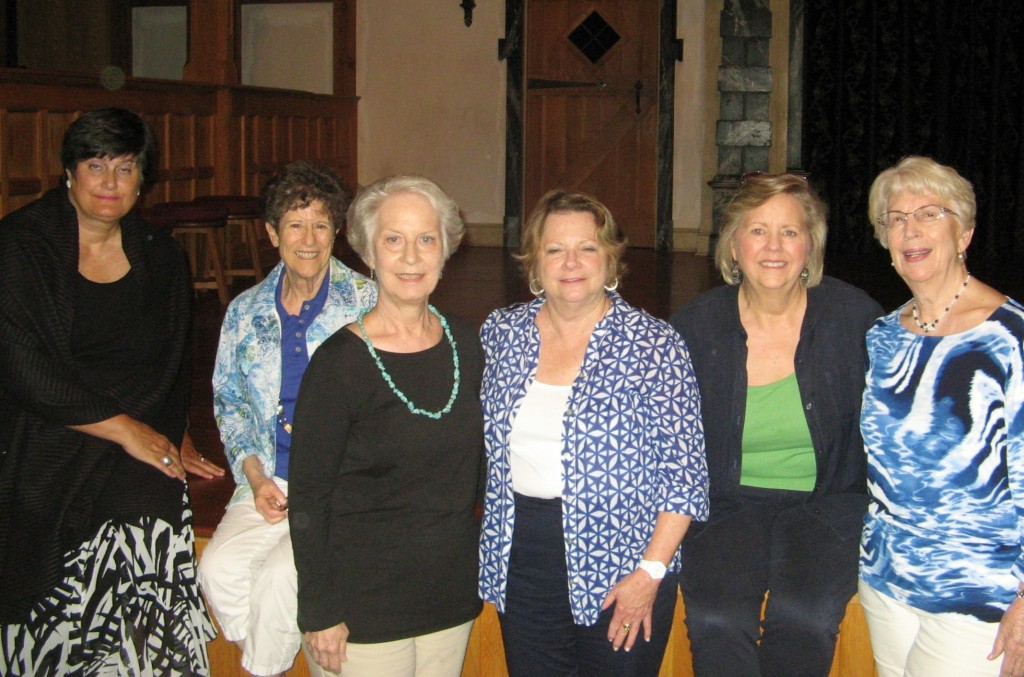 (Left to Right) Brenda Yager, Joan Rineberg, Mary Crosby, Sharon Bisdee, Kathy Brown, Sharon Schoumacher. Photo courtesy of Mary Crosby.
Travelers often schedule two plays during the visit, one on Saturday evening and the second a Sunday matinee. They tour the downtown areas in Staunton, which include art galleries, boutiques, antique shops, a glass blowing studio and cafes. Some tour the Woodrow Wilson Presidential Library and Museum.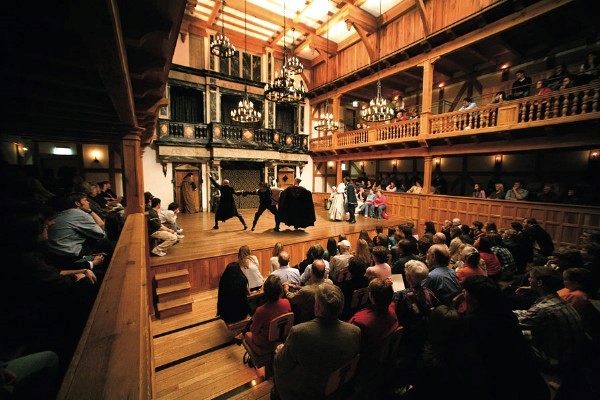 Blackfriars Playhouse stage at the American Shakespeare Center, Staunton Virginia. Photo Courtesy of Mary Crosby.
Plays that have been enjoyed include "Midsummer Night's Dream," "Anthony and Cleopatra," and a non-Shakespearean "Bloody, Bloody, Andrew Jackson." The Shakespearean plays are performed in a space that replicates the first indoor theater during the playwright's time. Attendees sit on three sides of the stage, and a few sit on the stage.
Travel Club members have also taken a day trip to Richmond to visit the Virginia Museum of Fine Arts (VMFA), which features special exhibitions as well as a permanent collection. Other possible trip destinations include the Baltimore and Philadelphia museums, Winterthur and the Barter Theater in Abingdon, Virginia.
Submitted by Mary Crosby.
Encore Learning clubs are open to all current members. If you are not a member, join Encore Learning! If you are a member, send a request with your name and the club name to info@encorelearning.net.