Virtual Special Event Monday, June 15, 2020
The Industrial Revolution's Influence on American Women's Rights Movements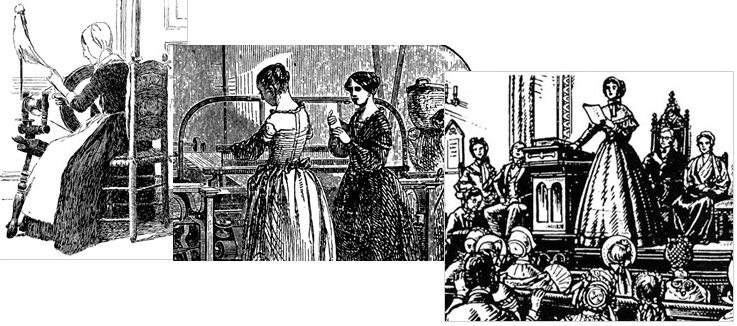 Advance registration is not required, and this event is open to all. When joining the meeting you may be prompted to enter your name and email address before being admitted to this free event.
Speaker Jim Grefer posits that throughout human history, gender roles have been determined by a confluence of factors such as economics, religion, and law. These produced varying degrees of social egalitarianism and dominance. But, for much of American history, the result was the nearly complete subjection of women, especially married women, to men.
The emergence of the industrial revolution altered this course, modifying the roles of women in families, product markets, education, and social norms. Within a few generations, women came to influence society in powerful ways, leading to the first Women's Rights Convention in 1848 and a trajectory toward basic civil rights.
Grefer discusses his perspective how the industrial revolution contributed to these remarkable changes, and enabled women to organize and fight for their rights and the rights of other suppressed people. He is an economist, retired from a career as a defense contractor. He studies economic history and teaches a class in Economics of Antebellum America for Encore Learning.
Online meeting details: https://encorelearning.asapconnected.com/EventDetail.aspx?pk=1694137
Cosponsored by Encore Learning and Arlington Public Library.