• Contact Us
• Frequently Asked Questions
• Publications Catalogs, Annual Reports and Newsletters
• Our Organization
• Policy
---
"I never want to stop learning or being curious. Encore Learning gives me the opportunity to expand my knowledge and interests by hearing excellent lectures by professionals with intimate and often practical experience and who sincerely enjoy the sharing of knowledge and exchange of ideas." — Ann Kaupp
What is Encore Learning?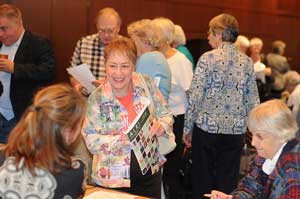 Encore Learning is a 501(c)(3) nonprofit organization founded in 2002. We offer a wide variety of college-level noncredit courses, clubs, special events and activities to help meet the continuing educational and social interests of anyone over age 50, regardless of residence location.
Our volunteer instructors — retired or working professionals and academics — create a stimulating learning environment through an exciting array of subjects.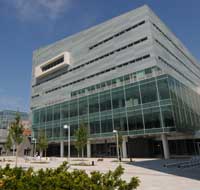 Members explore and share new ideas and develop new friendships inside and outside of classrooms. Encore Learning obtains classroom space and other assistance through its association with George Mason University, Marymount University, Arlington Public Schools Adult Education Program, and WETA. We are a member of the Road Scholar Institute Network.
Encore Learning's members support, govern, and finance the organization by volunteering their time without compensation and through membership and course fees.
Encore Learning is an equal opportunity organization without regard to gender, race, color, religion, national origin, or disability.
---
Encore Stage & Studio and Encore Creativity for Older Adults (Encore Chorale) are independent programs in the DC metropolitan area. They are not connected with Encore Learning.
Contact Us
Not yet a member but want to learn more? Join our email list!
Encore Learning's main office is in the Arlington Public Schools' Syphax Education Center in Arlington. Please call ahead for an appointment for office visits.
Staff:
Lora Pollari-Welbes, Executive Director
Patty Rowland, Administrator
Donna Banks, Academic Course Coordinator
Francesca Chilcote, Virtual Class Host
Vivian Gray, Communications Specialist
Email:
Info@EncoreLearning.net
Phone:
703-228-2144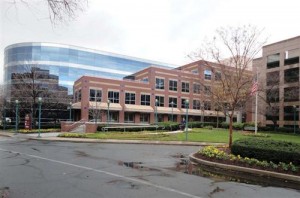 Office Location:
Encore Learning
Syphax Education Center
2110 Washington Blvd., Room 349
Arlington, VA 22204
• Go to Map
• Parking and Public Transportation
Monday thru Friday
10:00 am – 2:00 pm
Summer Office Hours in Effect through Labor Day
Our (virtual) office will be open from 10:00 A.M. to 1:00 P.M. on Tuesdays and Thursdays through Monday, September 6, 2021. Please keep these hours in mind if you need assistance. The best way to reach us is via email at info@encorelearning.net.  You may also leave a voicemail message at 703-228-2144.  A staff member will respond as soon as we can.  Thank you and enjoy the summer!