"Encore Learning is the center of my life in retirement.  I cherish its classes and the intellectual stimulation they provide." — Martha Walters
"Excellent organization.  Great classes.  I greatly appreciate all those who volunteer, teach, and attend.  I take 2-3 classes per "semester".  A member since 2012." — Robert Dolce
Membership in Encore Learning is open to all individuals over fifty years of age regardless of residence.  Members may register for courses, join our clubs, and reserve space in one of our Special Events.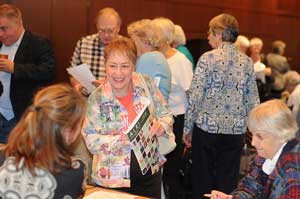 Annual membership dues are $65 per person and are nonrefundable and nontransferable.  Members may register for as many courses as desired at $55 per course.
Not yet a member but want to learn more? Join our email list!
Membership Brings you:
Access to high-quality college level courses at rates far below those charged by most other educational institutions in the Washington area.
Opportunities to socialize with other members through our special interest clubs, special events, and while taking courses.
Participation in Encore Learning special events offered throughout the year, including lectures and tours.