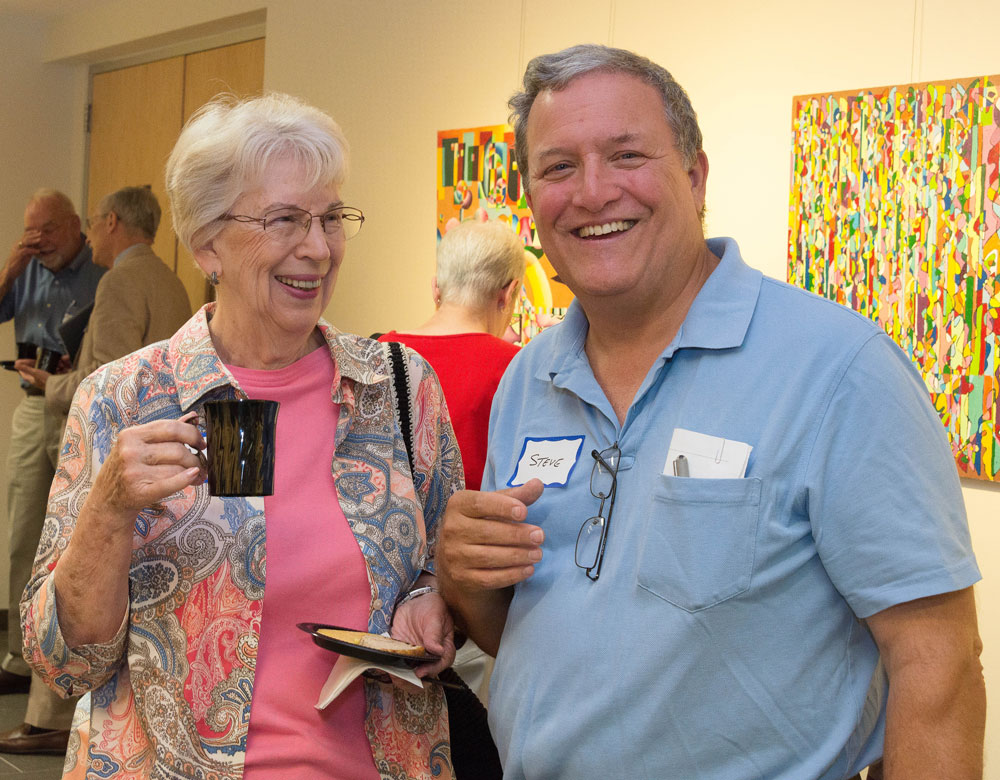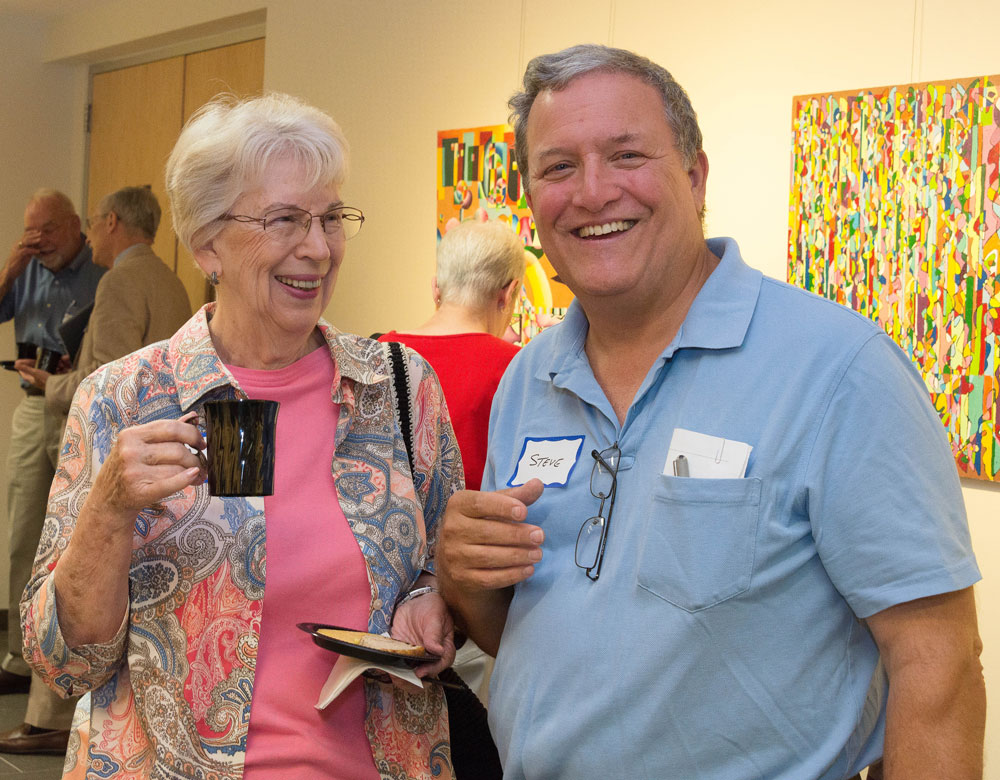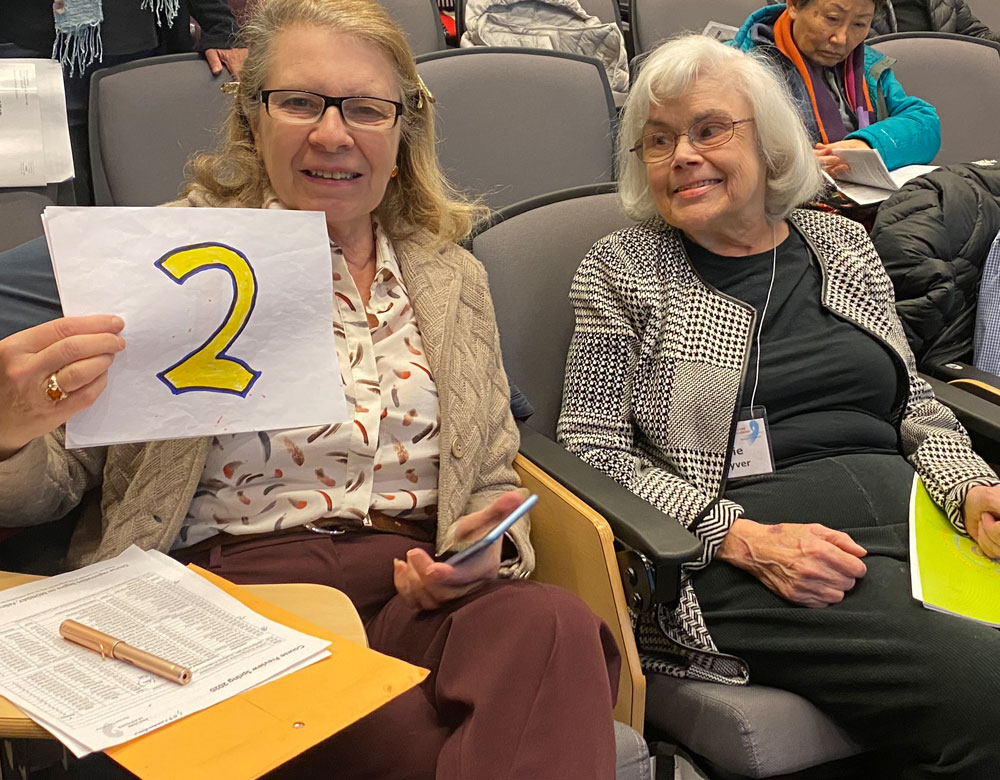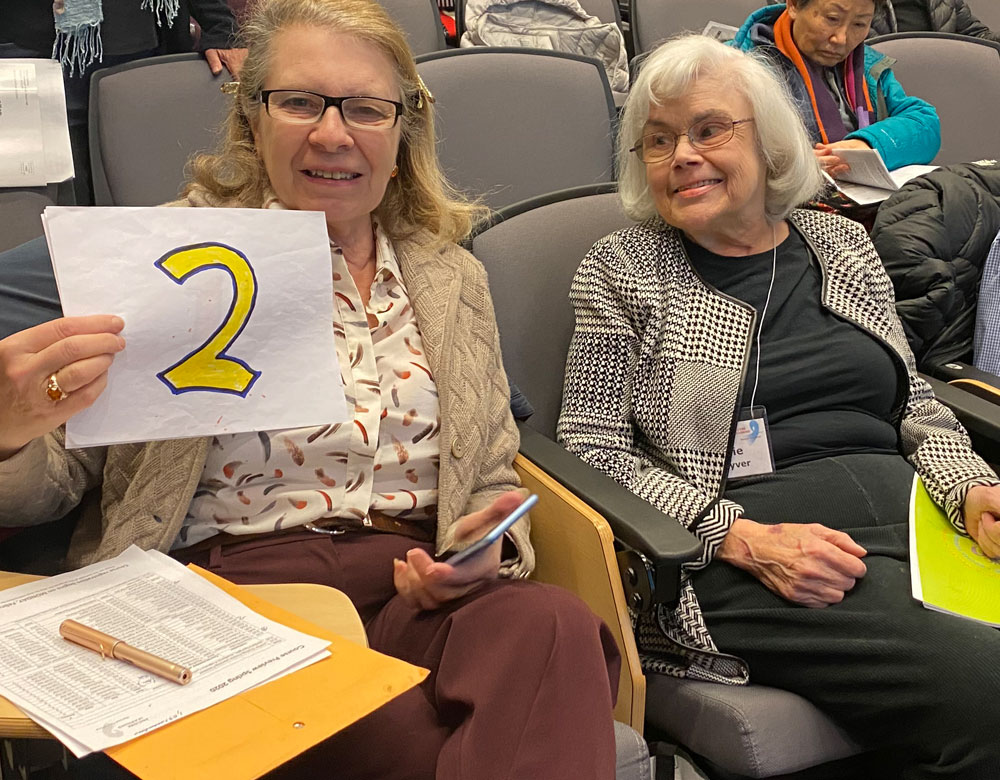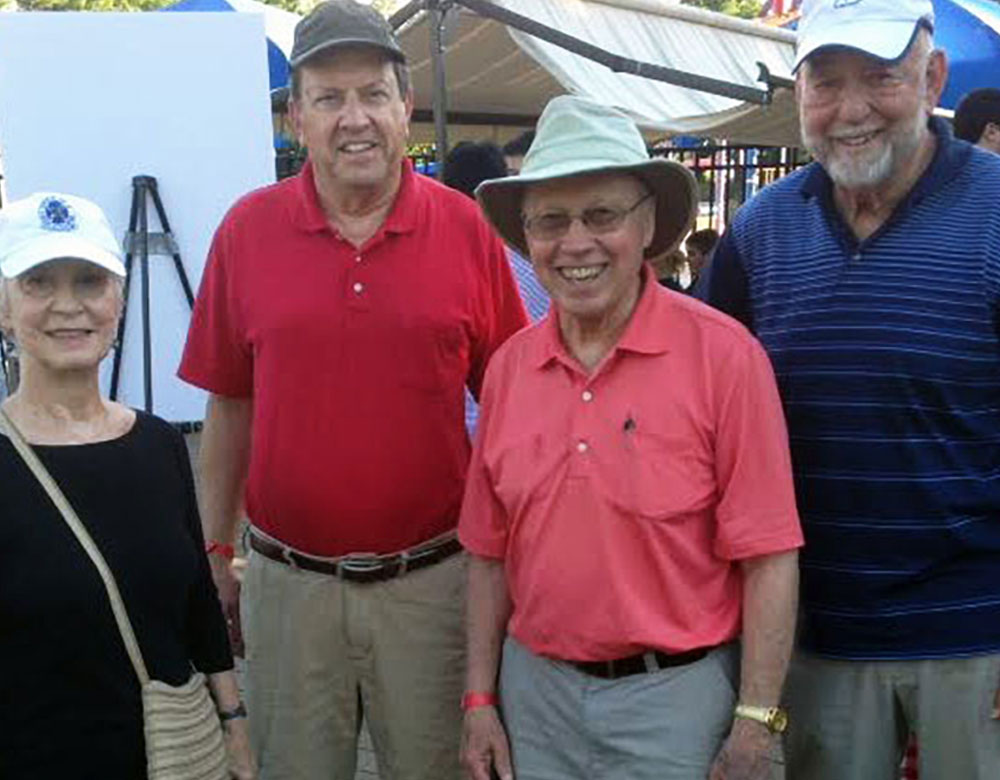 Welcome!
Membership in Encore Learning is open to all individuals over 50 years of age, regardless of residence location. 
Members may register for courses, join our clubs, and reserve space in our Special Events.
"Encore Learning is food for the mind and joy for the soul."
Membership Brings You:
EDUCATIONAL VALUE -

Access to 70 high-quality college-level courses, offered in-person or online, taught by experts from leading universities, government agencies, non-profits, and companies. 

NEW FRIENDS

- Enjoyable opportunities to socialize with other members as you take courses, attend a special event, and join any of our nine clubs.

A GREAT BARGAIN-

Reasonable rates below those charged by most other educational institutions in the Washington, DC area.
Join Us!  We've reserved a place for you!
Annual membership dues are $65 per person, giving full access to all special events and clubs, and the right to enroll in courses.  Please note: annual dues are nonrefundable and nontransferable.  Members may take as many courses as desired at $55 per course.
Not yet a member and want to learn more? SIGN UP TO RECEIVE NEWS AND UPDATES! 
Check out our new member guide to learn about all things Encore Learning!
Learn more!
Not yet a member and want to learn more? SIGN UP FOR OUR FREE NEWSLETTER 
Check out our new member guide to learn about all things Encore Learning!
Goodwin Living Membership Opportunity:  Click here if you are a Goodwin Living Resident/Member of Goodwin Living at Home and wish to sign-up for complimentary membership.
Gift Memberships
Looking for a unique and meaningful gift?  Click here for information on how to purchase a gift Encore Learning membership.
Scholarships / Financial Aid for Membership
Encore Learning provides scholarships based on financial need.  Click here for more information.
Why members love Encore Learning…
"Encore Learning is my irreplaceable connection to a community of learners! I am grateful to have made new, interesting friends who are just plain nice folks."
"Encore Learning is the center of my life in retirement.  I cherish its classes and the intellectual stimulation they provide."
"Excellent organization.  Great classes.  I greatly appreciate all those who volunteer, teach, and attend.  I take 2-3 classes per "semester".  A member since 2012."
"I can't imagine a life where I wasn't learning something new every day. I love Encore Learning for the interesting and varied classes, for the clubs and for the great people I've met."
"Encore Learning provides classes of interest and learning that would be difficult to find otherwise. The community is vibrant and interesting as are the various programs and classes offered."
I never stop being curious. Encore Learning provides a rich array of subjects that allows me to delve into new areas of exploration and delve deeper into topics of personal interest. 
I love being a member of Encore Learning.  The classes have always been top-rate, and I get so much out of them and my fellow classmates. 
Lifelong learning is essential for a full, interesting, engaged life. Encore Learning sessions are something I look forward to and enjoy.
I love teaching and sharing my love of art and culture with others. Also, great people involved with Encore and my involvement with the organization has expanded my social community in Arlington - fascinating, well-travelled, interesting people.
Encore Learning gives this introvert an opportunity to interact with other people and learn interesting new things, as well as volunteer. Life would not be as full if not for Encore Learning!