Only current Encore Learning members may register for a course. The fee for each course is $55. There is no minimum or maximum limit of courses for which you can register. Waitlists for courses are maintained. Course registrations are nontransferable.
We highly encourage online registration; payment is by either Visa or MasterCard. If unable to use online registration, mail a paper course registration form with a check payable to Encore Learning as soon as possible. Neither phone registration nor cash is accepted.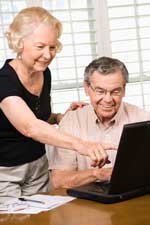 Return to Courses web page
Registration confirmation
Members who use the online registration process for courses receive an immediate confirmation message on the payment screen, along with a confirming email notification. Those who mail their course registration form receive email confirmation.
Return to Courses web page
Refunds & Transfers
Members successfully registered in a course may choose between full refund of the course registration fee or transfer to an alternate open course in the following cases:
The selected course is cancelled for any reason;
Encore Learning must change the course's published schedule or location prior to the course's start date, and the member is unable to attend because of the change; or
Encore Learning receives a written withdrawal request (mail or email) from the member at least one week before the course's start date.
Withdrawal requests received less than one week before the course start date but within two working days after the first class meeting of the course may specify either refund of the course fee minus a $10 service charge or transfer to an alternate open course; no refund or transfer is available after that period.
Return to Courses web page
Course Cancellations
Courses that do not meet their minimum enrollment at least one week prior to the course start date will be cancelled. If withdrawals occurring after the course start date result in enrollment below the indicated minimum, the course may be cancelled.
Return to Courses web page