Due to the pandemic, all of our activities for the upcoming semester will be delivered virtually via Zoom

.

Our year-round Special Events include "Encore Learning Presents" public lectures and documentary films, co-sponsored with Arlington Public Library. These events are free and open to the public. In addition, we offer members-only group tours for some of the hardest-to-get tickets in town – new museum exhibits, private embassy tours, historical buildings, and more. Many members-only events are also free, although some may require ticket, entrance or other fees. Check event listings for details.

View "Encore Learning Presents" lectures on YouTube. Please note that not all Special Events are recorded; posting decisions are made on a case by case basis.
Special Event Announcements,
Registration,
Status and Cancellations
"Encore Learning allows me to view exhibits that I might otherwise not see. It makes available courses that keep me up to date with world events and makes me realize every day why life is great in Arlington." — Nancy Etkin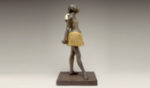 Special events are announced in emails. Not yet a member but want to learn more? Join our email list!
Reservations for Special Events are simple and easy: Reserve online. If you are attempting to register from an email and the event is not available, that means it is sold out. Please look for the WAITLIST in the list of all events. It will be available at noon the next business day.
Special Event Fees and Cancellation Policy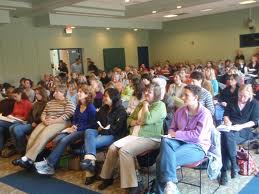 To check the status of a registration, login to Member Account Manager, then click on My Activities tab under My Account.
To cancel, please send an email to info@encorelearning.net
"I enjoy an intellectual climate that is not otherwise available. I try to take two classes and participate in two clubs every semester. I also enjoy all the Monday afternoon seminars at the central library." — Douglas First
Special Events Committee
The Encore Learning Special Events Committee works year round with other organizations to prepare special events for members.
Suggestions from members for future places of interest are always welcomed by the Special Events Committee as the greater Washington area is a treasure trove of opportunities, some of which—such as historic homes—are otherwise normally private.
View our Flyer Library for examples of our past events.
For more information, contact the Encore Learning office at 703-228-2144 or info@EncoreLearning.net.