Community Advisory Council Profile: Mary Margaret Whipple
Our Community Advisory Council, established in 2006, serves as a sounding board and network of support for Encore Learning's Board of Directors. The Council, comprised of community leaders and representatives from our affiliates, advises the organization on topics which range from acquisition of classroom and office space, to membership levels and diversity, to recruitment of instructors and additional affiliations. The broad, deep and diverse experience they bring to the discussion is invaluable.
We continue our series on current Council members with this interview of Mary Margaret Whipple, Regional Director for Community & Member Outreach for the Virginia Hospital and Healthcare Association. Mary Margaret has served on Encore Learning's Community Advisory Council since its inception.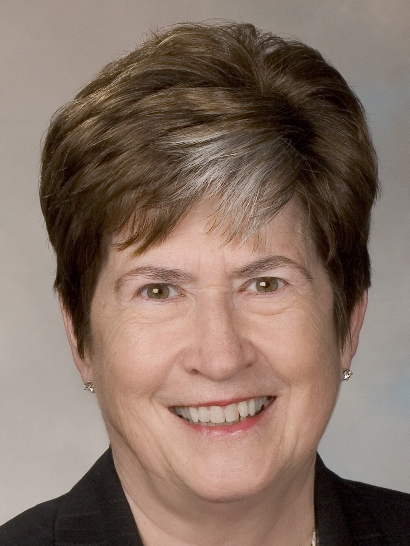 Mary Margaret, we share an alma mater. Tell me about your formal education and early post-graduate years.
I met my husband Tom at Rice University. After our marriage in Texas in June 1960, we first lived in Arlington in 1960-61 as students. I earned my B.A. at American University and my M.A. at George Washington University. Tom and I returned to Arlington in 1964 and have lived here ever since, though we did have a two-year stint in London in the late 60s.
Go Rice Owls! London in the late 60's sounds exciting. What did you do next?
My very first "real" job was as an editor at what was then the U.S. Office of Education but for more than 30 years I was an appointed and elected official in Arlington. I served on the Arlington School Board from 1976- 1980. Then I was elected in 1982 to the Arlington County Board where I served until 1995. Finally I was elected to the Virginia Senate, serving from 1996 to 2012, ending with four years as the Chairman of the Rules Committee. One notable fact is that, as Chair of the Senate Democratic Caucus, I was the first woman in an official leadership position in the General Assembly – ever. Fortunately there have been more since then!
Absolutely! We are welcoming the wave of women in public office thanks to the groundbreaking efforts of you and your colleagues. You have been busy on several fronts – I frequently see your photo in the Sun Gazette attending local and state-wide functions.
And I'd like to tell you about a project I have been working on for several years. The General Assembly has authorized the construction of a Monument to the Achievements of Virginia Women on the grounds of the Capitol. Our Commission has chosen a design: a granite plaza with benches, a sundial, and a glass wall with the names of more than 200 women who have been influential in Virginia history, including Evelyn Reid Syphax, Kathryn Stone and Elizabeth Campbell from Arlington. Standing or seated around the Plaza will be a dozen bronze statues of women, some whose stories are not well-known, from all four centuries of Virginia's existence. The Plaza has been built, several statues are underway, and we will dedicate the Monument this year, on October 14, 2019. This project is mostly privately-funded so we are still raising money for the last four statues. For more information, the website is womensmonumentcom.virginia.gov.
Thank you for your work on this project. I'm sure there are members interested in supporting this cause. Can you find time to do anything besides work?
Truthfully, for all those years when I was an elected official, I mostly attended Arlington events evenings and weekends – and enjoyed doing it! For vacations, we unwind at a cottage on a lake, taking hikes, reading and enjoying water sports. And I love to knit for my grandchildren.
We are so grateful that you continue to devote time to Encore Learning's Community Advisory Council. Your unique history of leadership positions in the County enables you to provide us with invaluable insights.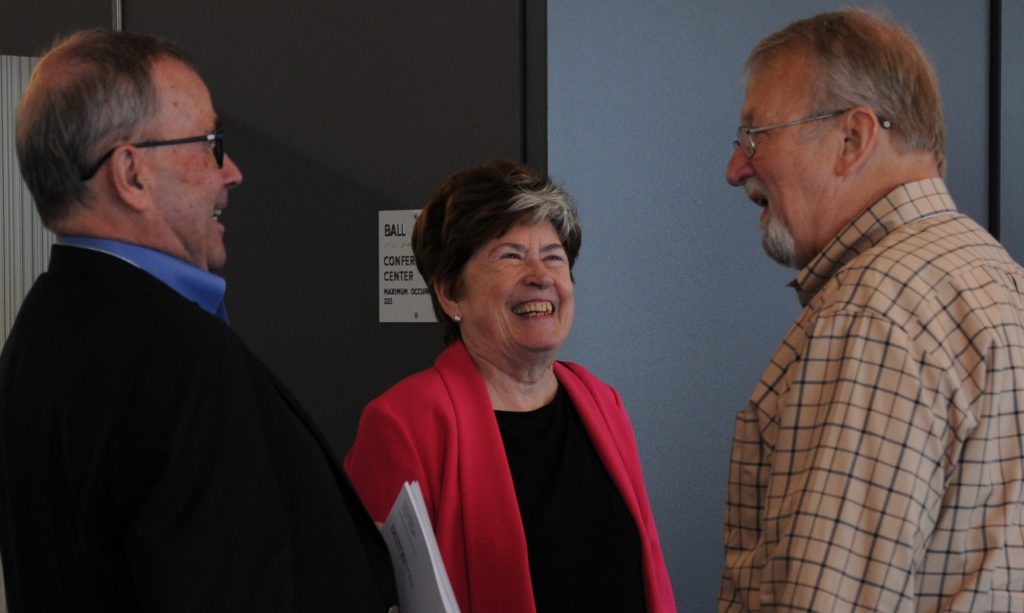 As a long-time elected official, I have had an opportunity to know the Arlington community very well and can bring that perspective to the Community Advisory Council.
I suppose you knew about the organization from the beginning?
I don't remember exactly when I encountered it – I think it was just an idea when I first heard about it. I do know I remember its old name: Arlington Learning in Retirement Institute or ALRI. I love the mission of Encore Learning: to offer high-quality, low-cost, accessible classes and experiences to older adults. This is a well-educated community that always wants to learn more and Encore Learning is a big part of filling that need.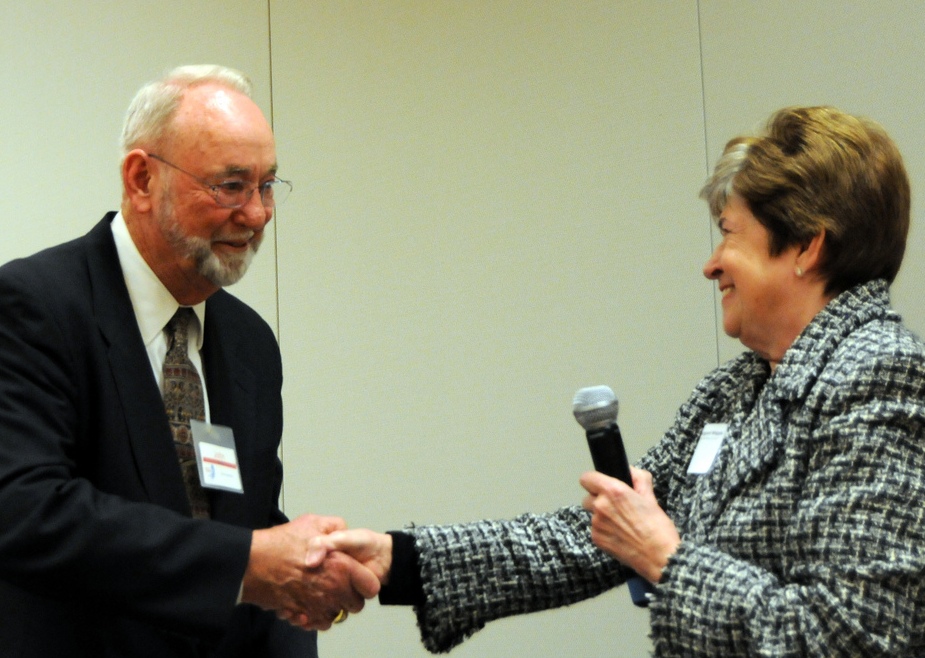 With Tom now teaching at Encore Learning, let me guess which of our academic categories you will choose when you start taking courses…
One of the things I like about Encore Learning is that you don't have to take a course of studies or follow a prescribed curriculum, but have the opportunity to delve into many different areas of interest.
Spoken like a true politician.
— Marjorie Varner